Wednesday 8th September 2021
For our 2021 Youngstock Convention The George Farm Vets hosted on farm, providing new opportunities to make this a day to remember. We welcomed farmers, vets, producers and industry suppliers to facilitate a forum for knowledge transfer and networking throughout the chain. With a little more space and fresh air than previous years, courtesy of Two Pools Farm in Iron Acton we were able to split off into smaller groups for presentations by our industry professionals.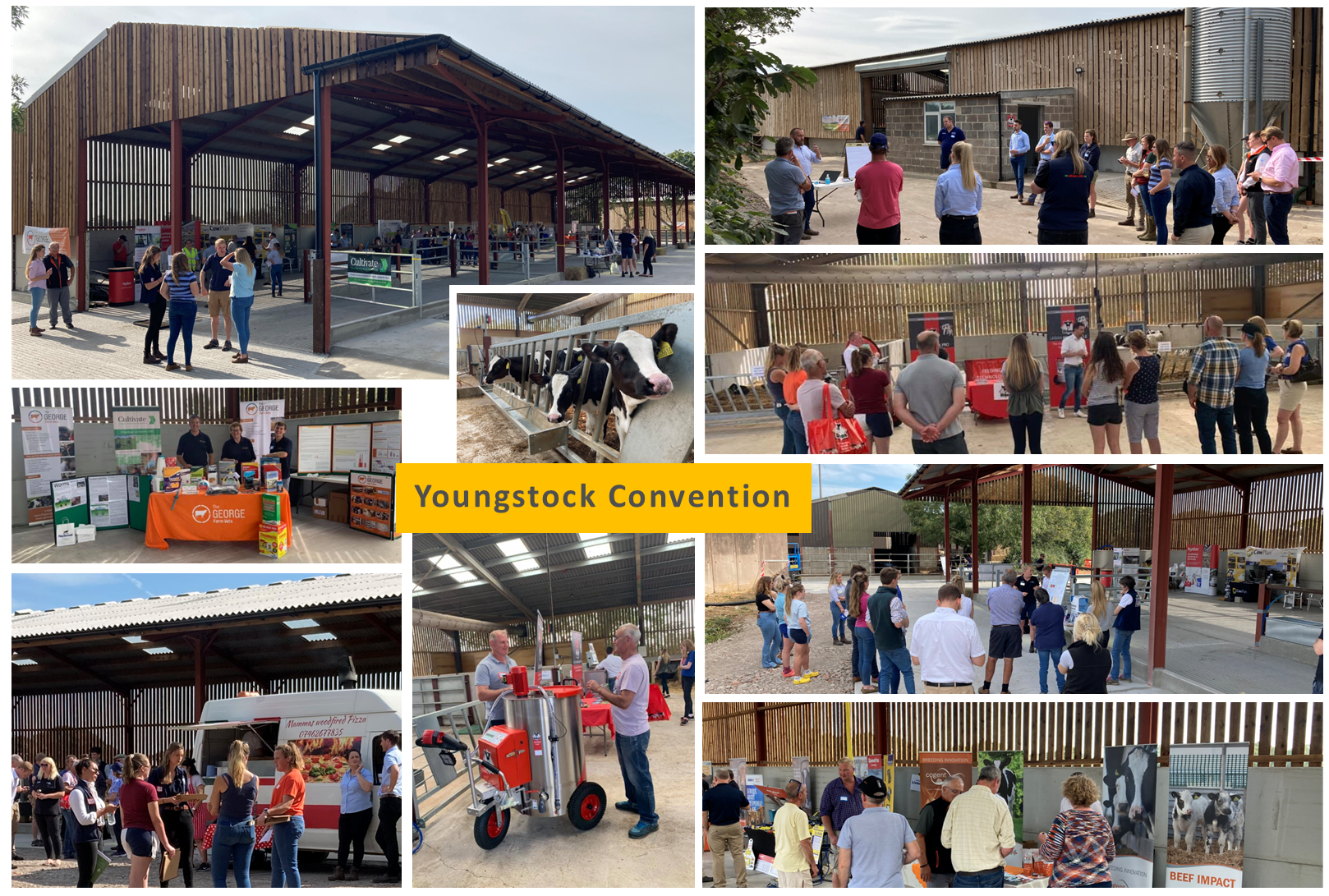 The topics covered this year were:
Justine Peters - Elanco: Parasite control
Katharine Baxter-Smith - MSD: Preventing Scour
Joshua Hirness - Urban: How automatic calf feeders improve calf health and reduce labour time
Will Tulley - Advanced Ruminant Nutrition: Getting calf nutrition right, from the beginning
Thank you also to the following companies who attended and engaged with both our speakers and all our guests.

OUR THANKS TO EVERYONE WHO ATTENDED, MAKING IT A WORTHWHILE DAY WITH MANY NEW INTRODUCTIONS MADE AND A LOT OF INFORMATION SHARED.
We are already planning next year's event so if you are interested in supporting us with a trade stand or maybe even to speak at this event, please contact kathryn.hart@georgevetgroup.co.uk