26-07-2019
- Jason Vernon

The GVG will be holding its inaugural cycling sportive on Sunday 15th September. The event will be held in support of the charity Action for Pulmonary Fibrosis with all proceeds from the event going directly to the charity. As many of you will be aware, this is a condition that became close to our hearts this year. Farm Director and much loved colleague Tim Hirst passed away on Sunday 28th July as a result of this devastating illness at the age of just 39; but he was right behind our plans to raise as much money as we could with our inaugural event to support Action for Pulmonary Fibrosis - we hope we can raise as much as possible, whether or not you are able to cycle. With Tim in our minds and hearts we will be pedalling hard to do our very best in his memory.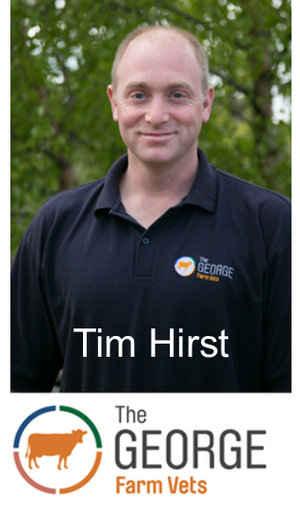 We are planning two different routes. The longer 100km route will start from Upper Seagry Farm, before passing Dauntsey, on to Royal Wootton Bassett, down to Nailsworth, up to Tetbury and on to Malmesbury before finishing with a BBQ at Upper Seagry Farm - https://www.strava.com/routes/21043081.
The second route will be a shorter 35km route starting at Upper Seagry Farm before heading along to Little Somerford, onto Tetbury, along to Malmesbury before finishing at Upper Seagry Farm - https://www.strava.com/routes/21043244. We are also welcoming anyone who wishes to join us for a leg of the ride e.g. Tetbury to Malmesbury (just make a small donation to the charity).

There will be feed and drink stops at each of our sites (Royal Wootton Bassett, Nailsworth and Tetbury) to keep everyone well stocked along the way! Entry will be £50 for the full route (100km) and £30 for the shorter route (35km). This includes entry fee, feed stations along the way and the BBQ at the finish. The first 30 to sign up will receive a free branded cycling jersey for the event.

For those wishing to support the event but not wanting to don the lycra we are looking for volunteers to man the feed stations and people who are willing to make some delicious high calorie food to keep our riders going!
We really hope you can support us on this one. However much you can afford, it will certainly will make a difference and will be much appreciated by the whole team
We will also soon have collections boxes at our clinics and on the day itself please come along and show your support. Your support will be a huge boost for all the riders and supporters.
For more information contact: Max.cory@georgevetgroup.co.uk or Chris.warren@georgevetgroup.co.uk

Date: Sunday 15th September.
Start time: 09:00 for the 100km route. 11:00 for the 35km route.
Starting location: Upper Seagry Farm, Upper Seagry, Wiltshire.