Could your pet be suffering from dental disease?
Poor dental health is a common and preventable problem in many of our cats and dogs - as many as 80% of cats and dogs will suffer from some form of dental disease by the age of 3 . Regular checks of your pet's mouth at home can help you recognise these signs before it gets too advanced.

Signs to look for:

Bad breath
Plaque/Tartar build-up (a yellow/brown matter on the surface of the teeth)
Reddening of gums/bleeding gums
Difficulty eating (dropping food/salivating excessively)
Lethargy/lack of energy
Painful/sore mouth
What is dental disease?
After eating, a layer of sticky bacteria (plaque) forms on the surface of the teeth. Without brushing, this hardens as tartar, providing a rough surface ideal for further bacterial growth. This then leads to gingivitis (reddening of the gums). If left, this level of disease can develop further into early periodontitis, where gums may become detached from the tooth and create pockets, leading to further bacterial growth and plaque build-up. These stages are reversible with a professional scale and polish procedure and subsequent home dental care.If early periodontitis is left untreated it will progress to advanced periodontitis, at which point tooth roots may become exposed and abscesses may form where the gum recedes. This is very painful and will often result in the need for extractions under general anaesthetic.Bacteria formed in the oral cavity can enter the blood stream via the inflamed gums and can lead to the disease of other organs such as the heart, liver and kidneys.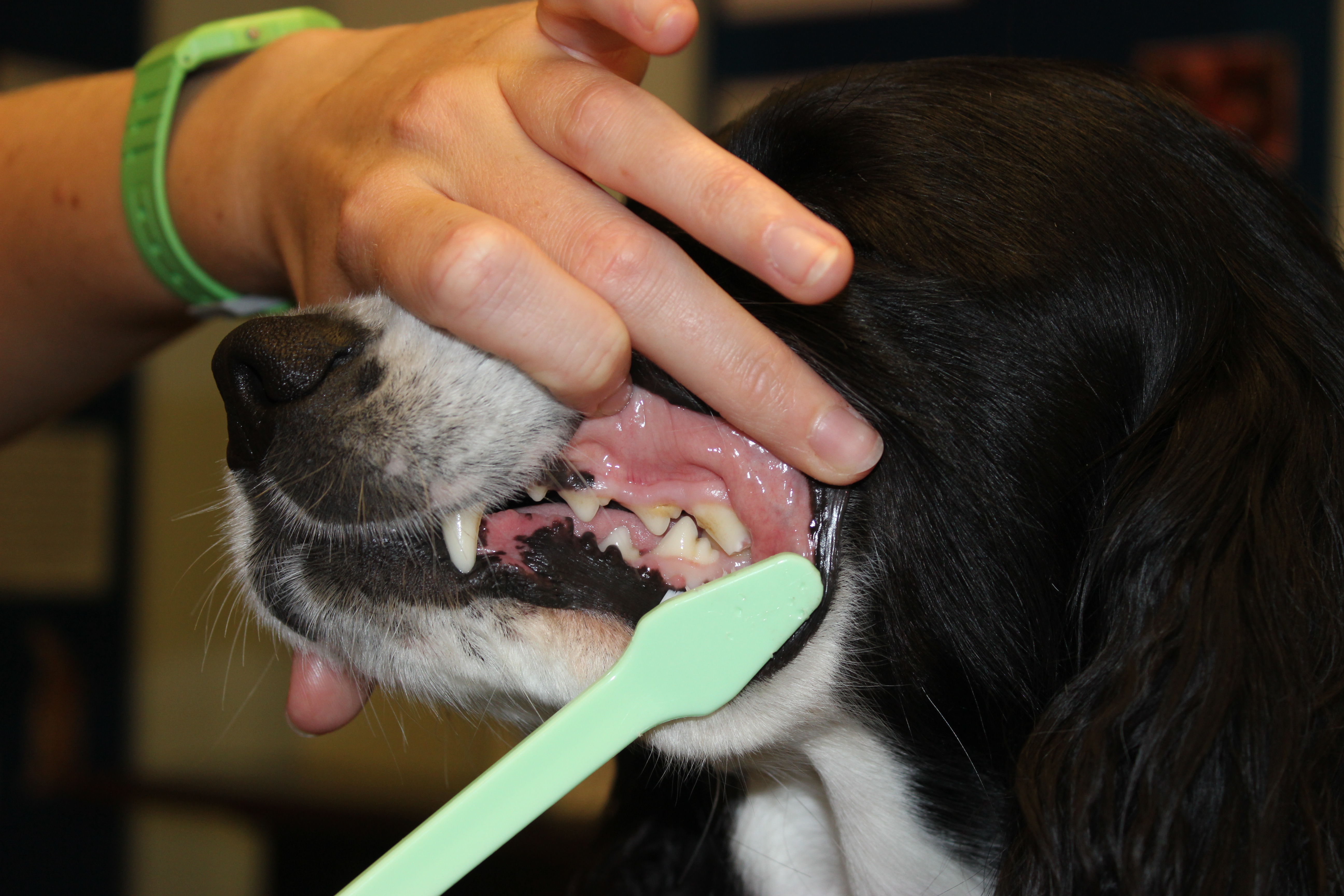 Regular brushing of teeth is the single most effective means of preventing plaque build-up and therefore the most effective way to prevent the development of periodontal disease. We recommend starting this at a young age in cats and dogs to get them used to the procedure, but it can be well accepted later in life too. There are other products which we can recommend if brushing really isn't an option for your pet for any reason. These include exploring diet, chews and even changing the types of toys they play with!