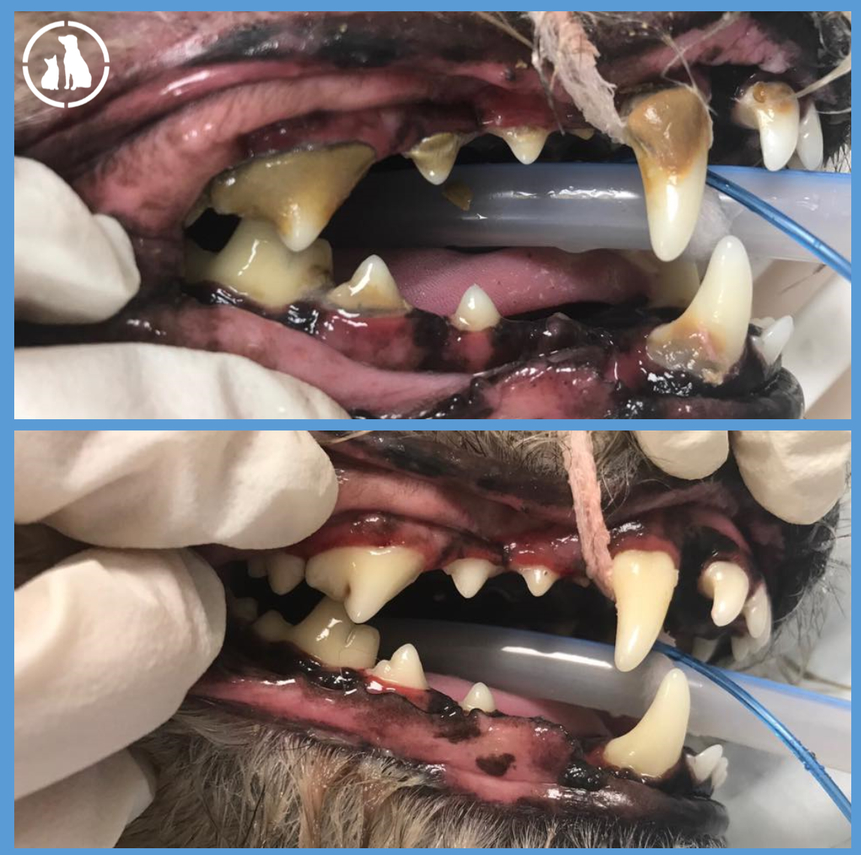 As plaque builds up on your pets teeth it can encourage infection which can lead to gum disease and tooth decay that will result in pain and bad breath. Here we have a photo of one of our patients before and after who visited us this week in Nailsworth.
Did you know 80% of dogs and cats will show some signs of dental disease in their lifetime? The best method for preventing plaque would be brushing your pet's teeth. But we would recommended you work your way up to that. Start with getting your pet used to you looking at and touching their teeth and gums and then introduce a finger brush. You can then slowly progress to a normal toothbrush. Make sure you use toothpaste that is designed specifically for animals. Dentastixs can be good but be careful with how many you give as they are quite calorific!

If you have any concerns about your pets teeth please book in for a health check at any of our surgeries.